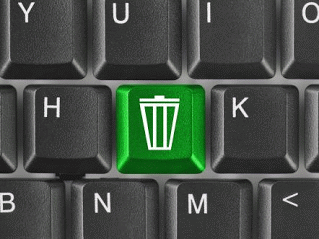 Recent articles have once again raised the question of how much corporate training actually adds value, and how much just goes to waste—something for which we coined the term "learning scrap" to draw the analogy to manufacturing scrap.  Both kinds of scrap waste time, materials, and opportunity; both undermine a company's competitiveness.
Rachel Silverman, writing in the online Wall Street Journal, provocatively entitled her article "So Much Training, So Little to Show for It."  And McKinsey & Company—not known for histrionics—wrote "[…] training typically doesn't have much impact. Indeed, only one-quarter of the respondents to a recent McKinsey survey said their training programs "measurably improved business performance."
The concern is not new.  More than 50 years ago, J. Mosel  pointed to "mounting evidence that shows that very often the training makes little or no difference in job behavior."
So why the fuss now? We think there are several contributing factors. Among them:
Heightened global competition. Companies cannot produce learning scrap and stay competitive any more than they can afford to generate manufacturing scrap.
The increasing importance of knowledge and know-how.  Arie deGues famously predicted: "The only competitive advantage the company of the future will have is its managers' ability to learn faster than their competitors."
An over-reliance on formal training. As training became more and more professionalized, it also became more and more divorced from the workplace. Managers abrogated their responsibilities for employee development to the training department. But real learning takes place continuously. Without reinforcement and coaching on the job, training has little effect.
The misuse of training. Too many managers view training as a cure-all for every sort of performance challenge. But it's a waste of time when the real issues are lack of feedback on performance, unclear expectations, misaligned incentives, and so forth. Corporate trainers estimate that 25 to 50% of their company's training effort is directed at the wrong problems.
So what can Human Resource Development professionals do about it?
Position training for what it is: a vital part of the solution when additional skills or knowledge are needed, and a waste of time when the real issues are poor management or morale.
Explore alternatives first. Be sure people have the clear goals, relevant incentives, necessary resources and timely feedback they need to perform before concluding that they require training.
Make sure that the performance management process and incentives systems are in alignment with what is being taught, otherwise the training will fail.
Cut back on the content. Most corporate training programs are so bloated with facts and data that there isn't enough time for practice. In this day of almost universal access to data, it is crazy to spend time making people memorize.
Recognize that learning is a process not an event. The McKinsey report concluded: "To improve results from training programs, executives must focus on what happens in the workplace before and after employees go to class."
Get the managers on board or forget the training. If front-line supervisors are unwilling or unable to reinforce the training, it is almost certain to become just more learning scrap.
Bottom line: Corporate training is both an important source of competitive advantage and a tremendous waste of time. It all depends on how you approach it. It is up to us to make sure training adds value.
---
Roy Pollock is a popular author, speaker, consultant, and business executive with more than 20 years' experience helping organizations create competitive advantage through learning. He is Chief Learning Officer of The 6Ds Company which offers training and consulting services to organizations worldwide on how to increase the return on their investments in training and development.  Roy is the co-author of The Six Disciplines of Breakthrough Learning: How to Turn Training and Development into Business Results.