We teach learning professionals and organizations how to increase the value of training and development initiatives
Our flagship program is The 6Ds Workshop which prepares learning professionals and teams to implement 6Ds principles and enhance the value of training and development.
The 6Ds Workshop is offered in two formats:
– A 2-day + 8-week in-person classroom experience
– A 4 session (8 week) online learning experience
Click here to learn more about the classroom format.
Click here to learn more about the online workshop.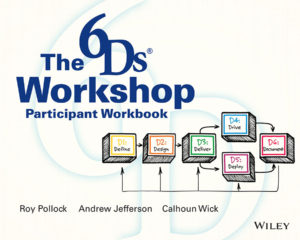 Both programs are taught by one of the authors of The Six Disciplines of Breakthrough Learning.  Both include an extensive workbook and reference guide; an electronic toolkit of checklists, planners and job aids;  and a copy of The Six Disciplines.
For more information about scheduling a 6Ds Workshop for your organization, write to: info@the6Ds.com
We also offer open-enrollment workshops in collaboration with our partners, The Life Sciences Trainers and Educators Network (LTEN).  Click here for more information.
We also offer:
An Introduction to Performance Management to teach HR business partners how to most effectively analyze and solve performance management issues and partner effectively with Training and Development.
An Introduction to Instructional Design for trainers and other professionals who have joined a training organization from other fields and have little or no training in adult learning theory, instructional system design and evaluation of training outcomes.