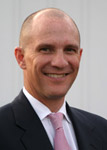 Andrew McK. Jefferson, JD
Andy Jefferson is the co-founder and Chief Executive Officer of the 6Ds Company in Wilmington, Delaware.
Andy is an accomplished executive with a career that includes operational, legal, and learning roles. He is a frequent and popular global speaker on the subject of turning talent development into competitive advantage.
Andy is a co-author of the best-selling Six Disciplines of Breakthrough Learning: How to Turn Training and Development into Business Results (Wiley, 2015), The Field Guide to the 6Ds (Wiley, 2014) and Getting Your Money's Worth from Training and Development (Pfeiffer, 2009).
Andy's previous roles include President and CEO, Fort Hill Company; Chief Executive Officer of Vital Home Services; and Chief Operating Officer and General Counsel of AmeriStar Technologies, Inc. He currently serves on several corporate and non-profit boards.
Andy is admitted to the Bar of the State of Delaware.  He is a graduate of the University of Delaware and graduated Phi Kappa Phi with honors from the Widener University School of Law, where he served on the school's Board of Overseers.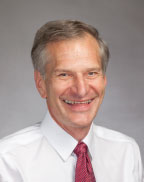 Roy Pollock, DVM, PhD
Dr. Roy Pollock is the Chief Learning Officer and a co-founder of The 6Ds® Company.  He is co‐author of the best‐selling Six Disciplines of Breakthrough Learning, which Will Thalheimer of Work-Learning Research called "the most important book of the last decade in the workplace learning field."
Dr. Pollock a popular international speaker and consultant who has a passion for helping individuals and organizations excel. He has extensive experience in business management, learning, and strategy development.
Prior to co-founding The 6Ds Company, Dr. Pollock served as Chief learning Officer for the Fort Hill Company, as Assistant Dean for Curriculum Development, Cornell University College of Veterinary Medicine; Vice President, Strategic Product Development for SmithKline Beecham Animal Health and Vice President, Companion Animal Division for Pfizer.
Dr. Pollock received his B.A. magna cum laude from Williams College, and his Doctor of Veterinary Medicine degree with highest honors as well as his Ph.D. degree from Cornell University. He lives and works at Swamp College in Trumansburg, NY.