We teach learning professionals and organizations around the world how to increase the value of training and development initiatives by implementing the Six Disciplines of Breakthrough Learning (The 6Ds).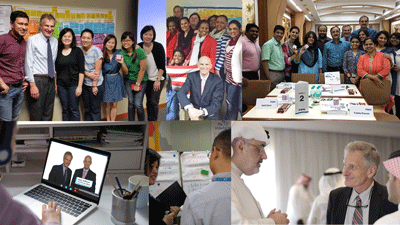 The 6Ds Workshop is an in-depth learning experience that focuses on the practical application of the practices and principles that turn training and development into business results.
The Workshop is available in three formats:
An online, self-paced learning program that you can complete on your own time and own schedule.  The first module is free.
An instructor-led, multi-session virtual workshop for groups of 10 to 25 participants
A two-day, in-person,

instructor-led classroom workshop

for groups of 10 to 25 participants [currently suspended due to COVID].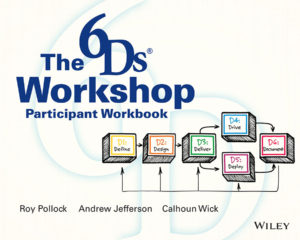 All programs are taught by the authors of The Six Disciplines of Breakthrough Learning.  Workshops include a comprehensive workbook and reference guide and numerous checklists, planners, and job aids.
 For more information about scheduling a 6Ds Workshop for your organization, write to: [email protected]
 We also offer open-enrollment workshops in collaboration with our partners, The Life Sciences Trainers and Educators Network (LTEN).  Click here for more information.
We also offer:
An Introduction to Performance Management to teach HR business partners how to most effectively analyze and solve performance management issues and partner effectively with Training and Development.
An Introduction to Instructional Design for trainers and other professionals who have joined a training organization from other fields and have little or no training in adult learning theory, instructional system design and evaluation of training outcomes.